Costi Hinn Interview (Iron Sharpens Iron)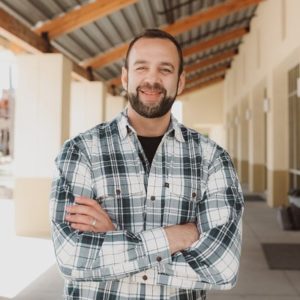 Costi Hinn's recent interview (9/8/17) on Chris Arzens "Iron Sharpens Iron" broadcast is now available to listen to at this link. Costi (the nephew of Benny Hinn) has much to say regarding the lifestyle and teaching of the word of faith movement. I'm involved a little in asking a few questions (as a former word of faith pastor myself), but I must say, Costi did an outstanding job and I am praying that this interview will be used of the Lord to help many people caught up in deception. - JS

Membership and Eldership
Where's Church Membership in the New Testament?
John Samson (9/10/17) teaching the Sunday School hour at Eastford Baptist Church in Eastford, CT:
Appoint Elders in Every Town
John Samson (9/10/17): The importance of biblical eldership, and what having a plurality of elders means for the overall health of a church.
The Impact of Calvinism in the Culture by Dr. David Murray
This sermon by Dr. David Murray addresses the impact of Calvinism upon culture. Dr. Murray gives the theological foundations, historical applications and practical principles for us today. This message was preached at the 2015 Reformation Preaching Conference (RP15).
Responding to Critiques of Calvinism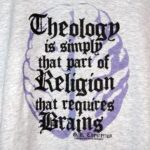 John Samson writes:
When writing an article that finds its way to the internet, there is often feedback, both positive and negative. The process, including the negative reactions, can actually sharpen the thought process or enable things to be communicated in a better, more helpful way.
Sometimes though, someone is so irate that they call the doctrine you have espoused devilish and heretical. It is not always appropriate to respond. It can be a great time waster. However, sometimes, providing a response, while it may not help the person who first wrote, (in that they are not in any way open to receive a measured response) might be helpful for on-lookers so that they might know there are good answers available.
Way back in 2005 I wrote an article on 2 Peter 3:9 (http://www.reformationtheology.com/2005/10/understanding_2_peter_39_by_pa.php) discussing the verse in its biblical context. Today, almost 12 years later, someone named Vanessa wrote with a very critical review. I thought it worth the brief time it took to respond:
My responses are in bold (so it is easy to follow):
This argument makes the scripture redundant, and like most Calvinist beliefs, is composed of circular reasoning that is inconsistent when drawn out to its logical conclusions.
You would need to prove this point rather than simply asserting it.
Also, just because the epistle is addressed to the elect does not mean that when it says "all" it is referring only to the people the letter is addressed to. That is a faulty conclusion. Could you not write a letter to a particular someone and be talking about humankind in general? Why is that so hard to fathom? All means all. If he meant "all of you reading this", he would have said "all of you reading this".
All does not always mean all. Context tells us what the 'all" means. Just as when a teacher asks "are we all here?" he/she is referring to students in his/her class, or a mother asking "are we all in the car?" she is asking about all her children, not everyone on the planet. Your argument seems to be "just ignore context, all means all, and I think it is just dead wrong to even ask the question 'who might the "all" refer to. That just over complicates things.'
Secondly, your argument makes the passage redundant because it would be like saying "Hi everyone who God chose for salvation, God wants you to come to repentance and be saved. If everyone reading it is elect and only saved because God thought they were special, then why point out that God wants them to be saved?
Firstly, none of the elect are special, they have simply received a different measure of Divine grace and favor. Secondly, the point of the passage is to show why Christ's second coming has not occurred as of yet, namely because God is not willing for any of His people to perish but to come to repentance. It is not redundant in any way at all to say this.
John's Gospel - What's It All About?
Text: John 20:30,31
The Gospel of John presents Jesus from John's unique perspective. When we understand the intended purpose for writing, we can begin to grasp the "why" behind all of this Gospel's contents.
What Every Christian Should Know
JS: This morning I had the privilege of preaching at a local Church here in Phoenix (while their Pastor was away). My theme was "What Every Christian Should Know" and the base text was 2 Timothy 3:10-17. The service was live-streamed and can be viewed here (I am introduced around the 26 minute, 20 second mark). I hope you find it to be a blessing:
The Word is Alive!
Text: Hebrews 4:12,13
Contrary the claims of the charismatic movement that the Bible is just a dead book in desperate need of the Holy Spirit's life, it is very much alive, powerful, energetic, dynamic and sharper than any human instrument ever made. It is always at work in human hearts whenever it is encountered.
Also discussed is a biblical understanding of "logos" and "rhema."
Saints Preserved!
"Now may the God of peace himself sanctify you completely, and may your whole spirit and soul and body be kept blameless at the coming of our Lord Jesus Christ. He who calls you is faithful; he will surely do it." - 1 Thess. 5:23-24
These verses are regularly quoted and yet their meaning and ramifications are often times overlooked.
Here's what the text teaches: The process of the complete sanctification of the elect is God's work from start to finish and it will happen.
There is no doubt that Paul's desire for God to preserve them ("kept blameless" ESV, "preserved complete" NASB, "kept sound and blameless" CSB) in sanctification at the coming of our Lord Jesus, speaks of the sanctification process resulting in the full glorification of the saint, which is the very end goal of salvation. The very opposite of this, in contrast, would be for this process to stop somewhere along the way somehow and a person to be ultimately lost forever.
Notice that Paul anchors this hope and desire, not in an appeal to the will and action of the saint but in the will and action of God Himself.
Then notice further that Paul is not merely hopeful of this end result, but he is certain of it. He grounds this future certainty not in the activity and performance of the saint, but in God's faithfulness. The sure foundation of this hope is God's commitment to fulfill His promises and to do all that is necessary for this to happen. The One who calls is faithful to complete the work. The saints persevere because God preserves and keeps His own.
He is faithful, and He will do it.
- JS
Preaching: The Sacred Task
Text: Hebrews 4:12,13; 2 Timothy 3:14-4:5
God requires much of a preacher. That's because a Church's worship never rises above the view of God proclaimed from the pulpit. A high view of God, proclaiming the high majesty, holiness and Sovereignty of God leads to high worship of God. A weak and low view of God leads to weak and low worship of God. There is much at stake in all this...
The Five Points of Calvinism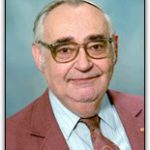 Dr. Roger R. Nicole (original source here)
Editor's note: The 2015-16 academic year began a series of observances at Reformed Theological Seminary in commemoration of its jubilee. We would be remiss if we failed also to note that 2015 is the centennial of the birth of Roger Nicole, who joined the faculty at RTS Orlando in 1989 and served faithfully for two decades. This essay originates as an address delivered at the 1974 Philadelphia Conference on Reformed Theology and was subsequently published in Tenth: A Journal of Tenth Presbyterian Church.
The five points of Calvinism come to us today in a form that is quite traditional: total depravity, unconditional election, limited atonement, irresistible grace and perseverance of the saints. But we are not to think that this is the only form the doctrines of grace can take or that the phrases themselves are unalterable.
The advantage of this particular formulation is that when you take the first letter of each of those points and read it from top to bottom you find the word "tulip," and so have an acrostic. The tulip is a beautiful flower marvelously cultivated in the Netherlands, and since there are many Calvinists in the Netherlands and many flower-loving people, it seems to be a delightful arrangement to organize these doctrines in terms of the letters of this word. However, I would like to consider the nature of the points and suggest certain re-wordings which, in my judgment, may prevent misunderstandings.
Pervasive Evil
The first point is "total depravity." The purpose of this point is to emphasize that no expectation can be entertained from man with respect to ability to please God or even to come to him in salvation unless God moves him to it. Thus, the purpose is to turn away the eyes from man in his action and ability and instead direct the eyes to God and his sovereign action. The advantage of expressing this truth in this way is that we emphasize the fundamental and pervasive character of the evil in man.
However, the terms that are used are somewhat misleading. I find that invariably, after having said "total depravity," the staunchest Calvinists find it important to qualify precisely what they mean. They add, "But we don't mean to say by this that man is quite as bad as he could be." Practically everybody who says "total depravity" or "total inability" has to qualify this at once. Obviously, people who seek to know what Calvinism is ought to make it their business, not only to go by certain titles, but also to examine what is being said under those titles. But since those words are used repeatedly we cannot blame them too much for having taken them at face value. Nor can we blame them when, thinking that somehow Calvinists believe that every man is as evil as he can be, and finding situations where men seem praiseworthy, these people point to certain virtues and say, "How can you hold to your Calvinism in the presence of this?" Perhaps it would be wiser to use another form of language that would be calculated to emphasize the indispensable character of this divine grace and that would not need so quickly to have a qualification.