Now Available for Pre-Order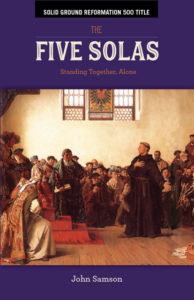 THE FIVE SOLAS - Standing Together, Alone by John Samson
NOW AVAILABLE FOR PREORDER AT THIS LINK. You will not be charged until the books are in print and being shipped (expected before the end of May).

ENDORSEMENTS:
"The Puritans often made you read three chapters before getting to the first point in their outline. If you wish to understand the foundation of the solas of the Reformation but would like to do so in under an hour, John Samson provides you with the basics right here." - Dr. James White, Alpha & Omega Ministries, Phoenix, Arizona
"Recent years have seen a number of key anniversaries connected with events and people who were vital catalysts in the Protestant Reformation. Thankfully this has resulted in a renewed focus on the 'five solas' - a convenient shorthand list of the Reformers' key convictions. Throughout church history, wherever these principles have been stressed and adhered to, the church has always flourished. So it is a highly encouraging trend. I'm thankful for this excellent booklet by John Samson; a cogent, focused, and accessible study of the solas that not only reminds us what these principles mean, but also shows us why they are important - and why they must stand together." - Phil Johnson, Executive Director, Grace to You
"This is such a crucial topic; and having read many pieces written on the five solas, this one stands out for not only being theologically sound, but also clear and concise. It is written in a way that just about anyone could pick up and understand. I am thankful that God has raised up his servant John Samson for this deeply needed work; a work we ought to get into the hands of as many people as possible." - John Hendryx, monergism.com
"Part celebration and part exposition, Pastor John Samson has provided a brief and readable introduction to the grand framing truths of the Reformation. In this timely little work, Samson particularly emphasizes how the five "Onlies" magnify God's complete and gracious work of salvation in Jesus Christ — of which we learn in Scripture alone, which we find in Christ alone and enjoy by grace alone, through faith alone, to the glory of God alone! As a bonus, Samson not only concisely shows the radiance of each, but also the interrelationship of the whole. Pastors will find this a very useful introductory work for use in ministry." - Dan Phillips, Pastor, Copperfield Bible Church, Houston, Texas
"As a lover of the theology of the Reformation, I appreciate this introduction into its key themes. As a pastor who thinks practically, I appreciate the accessibility and brevity of this tool for getting this theology into the hands of the average person in the pew. I hope this resource is used to introduce many to the rich theological heritage of the Reformers and that it leads to them digging deeper into that heritage." – Steve Weaver, Pastor, Farmdale Baptist Church, Frankfort, Kentucky
"Get this book! Then get several more to share with your friends and family. John Samson has the remarkable ability to communicate essential truths with an undeniable passion and faithfulness that is winsome, clear, and devastating to the opposition. The people of God in this generation are in need of these old truths: the same truths that transformed the early church and led our heroes (throughout history) into living lives that changed the world. Go sell 100 of your vapid, modern Evangellyfish books and turn that money into getting this book into the hearts and minds of Christians everywhere." - Jeff Durbin, Pastor, Apologia Church, Tempe, Arizona
Christians at Work
Text: Ephesians 6:5-9
Important words for all Christians in the workplace.
To ALL Those In The Service
Text: Ephesians 6:1-4
When Paul wrote to the Church at Ephesus, he included a message for the children. In doing so, a clear assumption was in his mind; that when his letter was read to the gathered Church, children would be present in the service to hear it.
As Christ Loved the Church
Text: Ephesians 5:25-32
How exactly did Christ love the Church? The answer to that question is the standard measure for a husband's love for his wife.
Never Mess with the Gospel of God
Text: 1 Cor. 15:1-7
The essentials of the Gospel are crystal clear, as is the response God requires from us. It is God's gospel and as heralds of that good news, we have no right to change, adjust, dilute or add to it in any way at all.
For the Cause of Reform in Kenya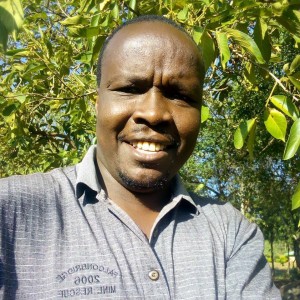 Back in March I wrote, "Pastor Elly Achok Olare (Mumias, Kenya, Africa) has become a very precious friend of mine in recent months. He and I share a very similar background in that we both were at one time pastors in the word of faith movement."
You can read an article he wrote at the Gospel Coalition website entitled, "How God Saved Me from the Prosperity Gospel".
Pastor Elly had read my book "Twelve What Abouts" and wrote to me asking for permission to photocopy the book to hand out to his students. I said that with God's help, I think we (King's Church, Peoria) can do better than that.
This afternoon I had the joy of seeing photos of the 50 books we had sent to his ministry in Kenya now safely in the hands of Pastor Elly. He is more than delighted. He wrote, "My dearest brother, my friend and Co worker in the battle for souls, I have this day received with exceeding gladness the package of books you sent. It's a blessing beyond words and thank you a million times."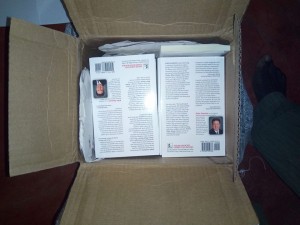 Many of the students Pastor Elly teaches have a Pentecostal/Word of Faith background and now, through Pastor Elly's ministry, five Reformed Churches have recently been planted in neighboring towns and cities in Kenya. Praise the Lord.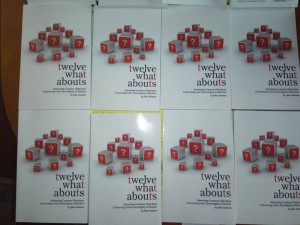 Lets pray for our brother and his ministry and may God use the books in these students' hands to drive many to God and His word, the true gospel of Christ and the biblical doctrines of grace.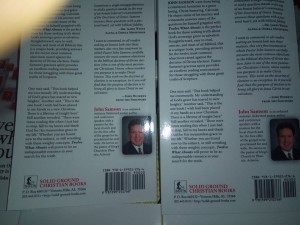 Pour out Your Spirit O Lord and light fires in the hearts of many - for Your name, and for Your glory alone.

Hank Hanegraaff's Conversion to Eastern Orthodoxy
Dr. James White: A two hour program today playing nearly 50 minutes worth of comments (ok, at 1.2x speed!) by Hank Hanegraaff relating to his conversion to Eastern Orthodoxy and asking the simple question: can an Eastern Orthodox believer function as the Bible Answer Man? Important issues to be sure!
The Case for God & Scripture
Text: 1 Corinthians 15:1-8
There is a God and He has revealed Himself clearly both in nature and in Scripture. All facts are God's facts. There is no neutral ground (for an unbeliever). Man is without an apologetic (a logical, rational and plausible defense). The fear of the Lord is the very beginning of knowledge and the Bible is self-authenticating, bearing the evidence within itself of its Divine origins. According to God, this is the foundation for any further discussion.
All agreed?
OK then, let's talk.
Always Thankful For Everything
Text: Ephesians 5:20
One of the evidences of being filled with the Spirit is a heart overflowing with thankfulness. Specifically, we are told to 'give thanks always for everything' - words which have massive implications concerning God's providential rule in our lives. Here's why:
Psalms, Hymns & Spiritual Songs
Text: Ephesians 5:18-21
"There are two ways to commit idolatry: worship something other than the true God or worship the true God in the wrong way." - Ligon Duncan. When we gather as the people of God, the aim should not be to keep as many people happy as possible but that our worship be pleasing to Him.