The Five Solas: Now in E-Book and Audiobook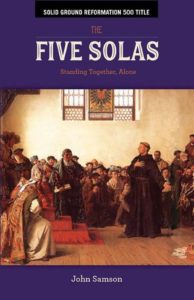 As the Bible came to be read in the common language of the people, the great central truths the Bible proclaimed were recovered, often at great cost to those who came to embrace them.
The Reformation recovered and highlighted glorious Scriptural truths which have been expressed in five memorable phrases, now known as the Five Solas. Properly understood, these Five Solas bring us back to the very heart of the Gospel of Jesus Christ.
ANNOUNCEMENT: My new book/booklet "The Five Solas - Standing Togther Alone" is now available in EBOOK and AUDIO BOOK at this link. I trust you will find it to be a blessing in these new formats.
ENDORSEMENTS:
Recently wrote the author these words: "You have succinctly and clearly distilled the essence of the 'Solas.' May God mightily use your book for His glory. Thank you for the encouragement in the gospel you have brought to me." - Dr. R.C. Sproul
"Some authors make you read three chapters before getting to the first point in their outline. If you wish to understand the foundation of the solas of the Reformation but would like to do so in under an hour, John Samson provides you with the basics right here." - Dr. James White
"Get this book! Then get several more to share with your friends and family. John Samson has the remarkable ability to communicate essential truths with an undeniable passion and faithfulness that is winsome, clear, and devastating to the opposition. The people of God in this generation are in need of these old truths: the same truths that transformed the early church and led our heroes (throughout history) into living lives that changed the world. Go sell 100 of your vapid, modern Evangellyfish books and turn that money into getting this book into the hearts and minds of Christians everywhere." - Jeff Durbin, Pastor, Apologia Church, Tempe, AZ
"Recent years have seen a number of key anniversaries connected with events and people who were vital catalysts in the Protestant Reformation. Thankfully this has resulted in a renewed focus on the 'five solas' – a convenient shorthand list of the Reformers' key convictions. Throughout church history, wherever these principles have been stressed and adhered to, the church has always flourished. So it is a highly encouraging trend. I'm thankful for this excellent booklet by John Samson; a cogent, focused, and accessible study of the solas that not only reminds us what these principles mean, but also shows us why they are important – and why they must stand together." - Phil Johnson – Executive Director, Grace To You
"This is such a crucial topic; and having read many pieces written on the five solas, this one stands out for not only being theologically sound, but also clear and concise. It is written in a way that just about anyone could pick up and understand. I am thankful that God has raised up his servant John Samson for this deeply needed work; a work we ought to get into the hands of as many people as possible." - John Hendryx, monergism.com
PAPERBACK VERSION: AVAILABLE HERE
EBOOK & AUDIO BOOK (read by the author): AVAILABLE HERE

From New Age to Christ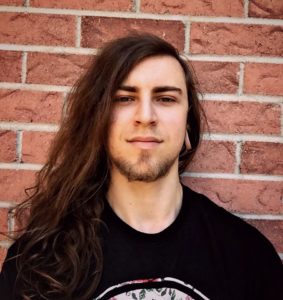 In this powerful interview, Steve Bancarz describes his dramatic conversion to Christ, and why he walked away from being a high prominence writer in the New Age movement with a monthly salary of around $40,000 a month. Along the way, he discusses the pervasiveness of the movement and its teaching which includes pantheism, reincarnation, aliens, UFO's, yoga, hypnosis and its connection with the demonic realm. You do not want to miss this one!
The More Sure Word
Text: Matt 17:1-8; 2 Peter 1:16-21
In terms of human experience, Peter had the big one!!! Only two other men on planet earth experienced it - the Transfiguration of Christ - where He was seen in His glory and where the audible voice of God the Father was heard speaking from heaven. And yet, Peter writes that Scripture is a more reliable guide than even this...
Costi Hinn Interview (Iron Sharpens Iron)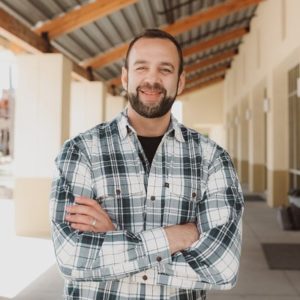 Costi Hinn's recent interview (9/8/17) on Chris Arzens "Iron Sharpens Iron" broadcast is now available to listen to at this link. Costi (the nephew of Benny Hinn) has much to say regarding the lifestyle and teaching of the word of faith movement. I'm involved a little in asking a few questions (as a former word of faith pastor myself), but I must say, Costi did an outstanding job and I am praying that this interview will be used of the Lord to help many people caught up in deception. - JS

Membership and Eldership
Where's Church Membership in the New Testament?
John Samson (9/10/17) teaching the Sunday School hour at Eastford Baptist Church in Eastford, CT:
Appoint Elders in Every Town
John Samson (9/10/17): The importance of biblical eldership, and what having a plurality of elders means for the overall health of a church.
The Impact of Calvinism in the Culture by Dr. David Murray
This sermon by Dr. David Murray addresses the impact of Calvinism upon culture. Dr. Murray gives the theological foundations, historical applications and practical principles for us today. This message was preached at the 2015 Reformation Preaching Conference (RP15).
Responding to Critiques of Calvinism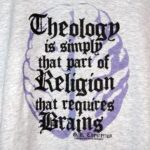 John Samson writes:
When writing an article that finds its way to the internet, there is often feedback, both positive and negative. The process, including the negative reactions, can actually sharpen the thought process or enable things to be communicated in a better, more helpful way.
Sometimes though, someone is so irate that they call the doctrine you have espoused devilish and heretical. It is not always appropriate to respond. It can be a great time waster. However, sometimes, providing a response, while it may not help the person who first wrote, (in that they are not in any way open to receive a measured response) might be helpful for on-lookers so that they might know there are good answers available.
Way back in 2005 I wrote an article on 2 Peter 3:9 (http://www.reformationtheology.com/2005/10/understanding_2_peter_39_by_pa.php) discussing the verse in its biblical context. Today, almost 12 years later, someone named Vanessa wrote with a very critical review. I thought it worth the brief time it took to respond:
My responses are in bold (so it is easy to follow):
This argument makes the scripture redundant, and like most Calvinist beliefs, is composed of circular reasoning that is inconsistent when drawn out to its logical conclusions.
You would need to prove this point rather than simply asserting it.
Also, just because the epistle is addressed to the elect does not mean that when it says "all" it is referring only to the people the letter is addressed to. That is a faulty conclusion. Could you not write a letter to a particular someone and be talking about humankind in general? Why is that so hard to fathom? All means all. If he meant "all of you reading this", he would have said "all of you reading this".
All does not always mean all. Context tells us what the 'all" means. Just as when a teacher asks "are we all here?" he/she is referring to students in his/her class, or a mother asking "are we all in the car?" she is asking about all her children, not everyone on the planet. Your argument seems to be "just ignore context, all means all, and I think it is just dead wrong to even ask the question 'who might the "all" refer to. That just over complicates things.'
Secondly, your argument makes the passage redundant because it would be like saying "Hi everyone who God chose for salvation, God wants you to come to repentance and be saved. If everyone reading it is elect and only saved because God thought they were special, then why point out that God wants them to be saved?
Firstly, none of the elect are special, they have simply received a different measure of Divine grace and favor. Secondly, the point of the passage is to show why Christ's second coming has not occurred as of yet, namely because God is not willing for any of His people to perish but to come to repentance. It is not redundant in any way at all to say this.
John's Gospel - What's It All About?
Text: John 20:30,31
The Gospel of John presents Jesus from John's unique perspective. When we understand the intended purpose for writing, we can begin to grasp the "why" behind all of this Gospel's contents.
What Every Christian Should Know
JS: This morning I had the privilege of preaching at a local Church here in Phoenix (while their Pastor was away). My theme was "What Every Christian Should Know" and the base text was 2 Timothy 3:10-17. The service was live-streamed and can be viewed here (I am introduced around the 26 minute, 20 second mark). I hope you find it to be a blessing:
The Word is Alive!
Text: Hebrews 4:12,13
Contrary the claims of the charismatic movement that the Bible is just a dead book in desperate need of the Holy Spirit's life, it is very much alive, powerful, energetic, dynamic and sharper than any human instrument ever made. It is always at work in human hearts whenever it is encountered.
Also discussed is a biblical understanding of "logos" and "rhema."