The Best Use Of Your Time
Text: Ephesians 5:11-16
The rich, the poor, the successful and the unsuccessful - everyone of us gets the same amount of time each day. 24 hours. 1,440 minutes. Time cannot be stopped, captured, repossessed, bought, slowed down, managed or controlled. We cannot change time but we can change our priorities, in order to make the best use of it. Here's how we can do that.
God's Will Found
Text: Ephesians 5:7-10
There are times when theological distinctions can provide extremely helpful, practical benefits to the Christian. When it comes to knowing and understanding the will of God, this is definitely the case. Here's why.
Irresistible Grace
Dr. James White, of Alpha and Omega Ministries (aomin.org): Is salvation ultimately dependent upon man or God? Who receives the glory for salvation? If God wills to save someone from their sin, are they able to thwart His purposes and refuse His power to raise the spiritually dead?
The Reformation (Lecture Series)
From the Master's Seminary - a series of 19 lectures on the Protestant Reformation taught by Dr. Carl Trueman.
Starts at this link.

Sex, Greed and Filthy Language
Ephesians 5:3 But sexual immorality and all impurity or covetousness must not even be named among you, as is proper among saints. 4 Let there be no filthiness nor foolish talk nor crude joking, which are out of place, but instead let there be thanksgiving. 5 For you may be sure of this, that everyone who is sexually immoral or impure, or who is covetous (that is, an idolater), has no inheritance in the kingdom of Christ and God. 6 Let no one deceive you with empty words, for because of these things the wrath of God comes upon the sons of disobedience.
Unpopular - The Movie
Unpopular The Movie - A Resource for the Church
A Message for the World. Share this with your friends, and family.
Christ's Wrath Averting Sacrifice
Text: Ephesians 5:1-2
God never allows for innovative or creative ways to approach Him. The Bible is filled with incidents where He actually killed people who sought to come to Him on their terms rather than His. Yet God's kindness is seen in His sending His Son to forever remove His just, divine wrath from those who trust in Christ. Here's how...
Heart Detox
Text: Ephesians 4:31-5:2
The human heart, deceitful above all things, is also capable of unbridled malice and bitterness with the resultant bad fruit of rage, anger, slander and vengeance. This should not be the case, especially for those who have received such great mercy from God. But how exactly are we to rid ourselves of this simmering, poisonous venom inside? Here's how...
Talking About The Reformation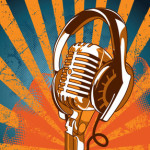 My interview on the twothieves podcast (Episode 28) has now been made available at this link. I had the opportunity of speaking about some vital things, as well as addressing my previous involvement as a pastor in the word of faith movement. - John Samson
Grieving The One Who Sealed You
Text: Ephesians 4:30 - "And do not grieve the Holy Spirit of God, by whom you were sealed for the day of redemption."
The Holy Spirit is not a force but a Divine Person whom we can grieve. Yet even when this happens, He never threatens His people with abandonment, having sealed us for the day of redemption. There is much concerning the Person and work of the Holy Spirit in this vital message.