Jesus Above All!
Text: Ephesians 1:18-23
Christianity is everything or it is nothing. There is nothing in between. Jesus Christ is, right now, the Lord and King of this Universe, head over all things to the Church. The reality of this is something Paul wishes us to know, for the ramifications of this truth are extreme and far reaching.
Did You Catch That?
Text: Ephesians 1:15-18
Paul's prayer for the Ephesians is filled with insights that most of us miss unless we ponder the meaning of each word. Every Christian should bask in the riches of what is revealed here and make it a pattern of prayer for those we know and love.
John Calvin's Legacy Today
From the Ligonier website:
"On July 8th, we were joined by Dr. Ligon Duncan, chancellor of Reformed Theological Seminary, Dr. W. Robert Godfrey, president of Westminster Seminary California, and Dr. Stephen Nichols, president of Reformation Bible College. As we discussed the life and legacy of John Calvin and the ongoing necessity of reforming the church, Dr. Godfrey participated in this special event live from Geneva."
You can watch the Google Hangout below:
The Mechanics of Expository Preaching
Dr. Steve Lawson teaches a course on Expository Preaching at the Master's Seminary:
Lecture 1:

Lecture 2:

Lecture 3:
Calvin, Baptisms in the SBC & Evangelism
Believe it or not, John Calvin is being actually blamed for a lack of baptisms taking place in the Southern Baptist movement. I was interviewed about this today (and the wider issue of divine election and evangelism) on Pastor Kevin Boling's "Knowing the Truth" broadcast (26 minutes) in South Carolina. - John Samson
Bring the Book!
Text: Nehemiah 8:1-12
In every season of God's outpouring of blessing on the Church a central element has been Biblical preaching. This passage reveals the elements of all true preaching that glorifies God.
To the Praise of His Glory
Text: Ephesians 1:7-14
There are some things God wants us to know as the basis for His dealings with us as Christians. Paul's words to the Ephesians here highlight essential truths that can radically impact each of us.
Redemption Through His Blood
What is a person's greatest need? The Bible's answer may surprise you.
Text: Ephesians 1:7
TULIP by Dr. John Gerstner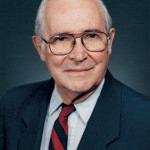 Transcribed from a message by Dr. John Gerstner from the Philadelphia Conference on Reformed Theology entitled "The Atonement and the Purpose of God."
T – TOTAL DEPRAVITY
When man first sinned he died (Gen 2:17). Now man is spiritually dead, not well, not sick, not even terminally ill, but dead in trespasses and sins (Eph. 2:1). His depravity pertaining to all aspects of his personality is total. That is not to be confused with utter depravity for there is room for deprovement. Consequently the slave of sin (John 8:34), he exploits every opportunity to sin in every area of his being, in thought, word and deed, by commission and omission and even his good works are bad (Gen. 6:5). Total depravity is our one original contribution to TULIP. We are the dirty soil in which God plants His flower and from our filth produces a thing of divine beauty.
U – UNCONDITIONAL ELECTION
If man is as depraved as the Bible says he is, his divine election to salvation would have to be as unconditional as the Bible says it is (Rom. 9:15). How could totally depraved persons exercise faith in a God they hate, or behave virtuously while averse to virtue? If it were a matter of foreseeing, what would God foresee but sin and unbelief unless He elected to rescue some of the deservedly perishing? The election to salvation is absolutely unconditional, but the salvation is not, faith being its prerequisite and good works its post-requisite.
L – LIMITED ATONEMENT
The atonement is the means by which God brings totally depraved but unconditionally elect persons to Himself without violence to His own inexorable holiness. His mercy constrains Him to save and His holiness restrains Him from saving unjustly. So God became man in Christ that He could pay the price of sin and remained God. He did not empty Himself of deity when He became incarnate so that the purchase was infinite in value. Thus the atonement was unlimited in its sufficiency, as in its offer, and limited only in its specific design, for those who believe (John 3:16). Those who believe are the elect (Rom. 8:30). "I will have mercy on whom I will have mercy" at once explains the unconditional character of election and the limited-ness of the atonement.
I – IRRESISTIBLE GRACE
The infinitely precious atonement would be of no value because totally depraved persons even though elect, are utterly hostile to God unless something was done to them in grace that corresponded to what was done for them in the atonement. Saving grace need not only to be provided but applied by means of union with Christ and regeneration. This divine grace is irresistible or efficacious because it mercifully changes the depraved soul. When a person is born again from above by the Spirit, he, as a new creature finds it as natural (that is irresistible) to come to Christ as in his depravity he finds it natural (that is irresistible) to flee from Him (John 3:3-8). Grace is irresistible not by being against man's will but by recreating his will.
P – PERSEVERANCE OF THE SAINTS
The purpose of God would still fail if the last one of Christ's sheep were not brought and kept within His fold (John 17:20, 21; 2 Pet. 3:9). So the saints must be persevering and this could only be possible or certain by God's preserving. Having put His hand to the plow God never turns back (Phil. 1:6). Because He does not, neither do His saints (Phil. 2:11, 12). The perseverance by the saints is the consequence of the preservation of the saints. Let us keep our eyes fixed on Jesus on whom our faith depends from beginning to end (Heb. 12:2).

Welcome to King's Church, Peoria, AZ
Here's a short welcome video introducing King's Church. If you're in or near Phoenix, Arizona, and without a home Church, we'd love to see you this Sunday. - JS: