Talking About The Reformation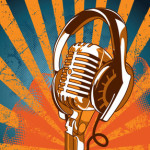 My interview on the twothieves podcast (Episode 28) has now been made available at this link. I had the opportunity of speaking about some vital things, as well as addressing my previous involvement as a pastor in the word of faith movement. - John Samson
Grieving The One Who Sealed You
Text: Ephesians 4:30 - "And do not grieve the Holy Spirit of God, by whom you were sealed for the day of redemption."
The Holy Spirit is not a force but a Divine Person whom we can grieve. Yet even when this happens, He never threatens His people with abandonment, having sealed us for the day of redemption. There is much concerning the Person and work of the Holy Spirit in this vital message.
John 6 for Roman Catholics
A live walk through the 6th chapter of John based upon the original language text. Roman Catholicism teaches that Jesus taught transubstantiation in this chapter, but a fair reading of the text reveals otherwise.
Dr. James White writes, "while one cannot help but deal with the central issues of the gospel in 6:35-45, we continue on to make application and demonstrate that Jesus' words concerning eating His flesh and drinking His blood, contextually, has nothing to do with Aristotelian philosophy and categories of being. Was Jesus really teaching transubstantiation a thousand years before the term came into usage? And did the disciples walk away because of that teaching? Or was it something else, something made plain in the text, if one is but willing to listen?"
This is a program we hope will be shared with many Roman Catholics.
After School Activities
Text: Ephesians 4:25-29
Once someone is schooled in gospel truth, there is a Christian lifestyle that needs to be embraced - things that must be put off as well as things to put on. While human works play no part in justification, they are definite evidence of a genuine work of God in the human soul.
God's Word for the New Year!
Text: Psalm 1; 1 Thessalonians 4:1-8
As we enter the new year, what is God's will for each one of us?
What Child Is This?
Text: Isaiah 9:6,7
Part 1:
Part 2:
The Trinity and the Reformation
Dr. Michael Reeves - The Significance of the Trinity Underpinning the Great Doctrines of the Reformation
Ephesians So Far (Overview)
Text: Ephesians 1-4:16
An overview of the first 4 1/2 chapters.
Indulgences and Rome Today
Rome: Offering a Plenary Indulgence for the Souls in Purgatory
"Does theology matter? Specifically, the doctrine of justification as spelled out so clearly in the Reformation? I was directed to this clip from Catholic Answers Live this morning, and it very well illustrates the answer. I often explain indulgences to non-Roman Catholic audiences, and they just stare at me in amazement. Often I get the feeling that they are skeptical as well. "Sure, maybe Rome taught that hundreds of years ago, but today? No way!" Well, indulgences are still very much a part of the Roman system. Here's a brief clip proving the point." – Dr. James White
Gender, Race and Religion Without Compromise
From the Sovereign Grace Bible Church Conference 2016
Text: John 4